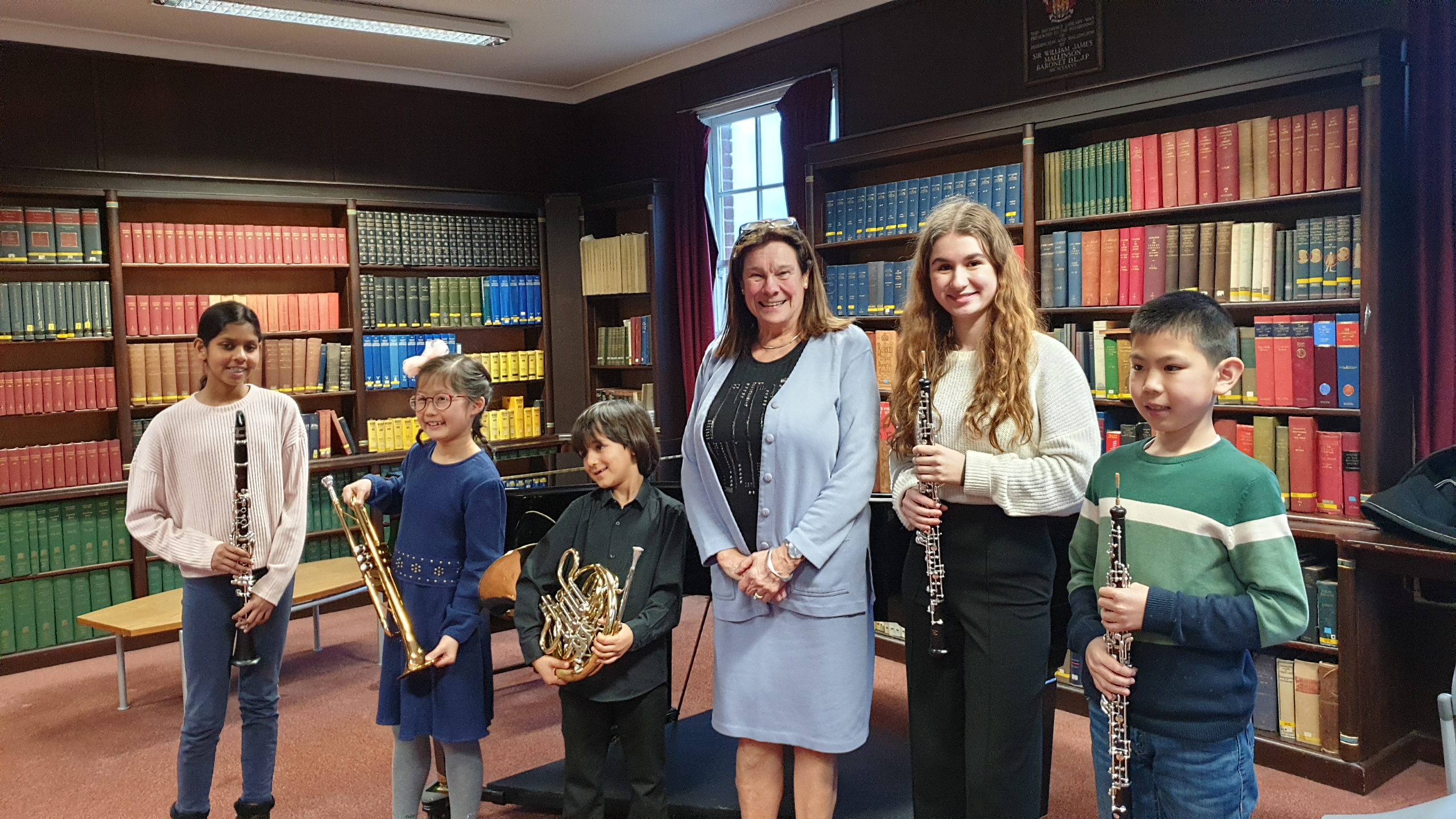 SMF MASTERCLASS 6 MARCH 2022 – PRESS RELEASE
Masterclass for wind players given by Gill Johnston
Sutton Music Festival organised a very successful Masterclass given by Gill Johnston on Sunday 6 March in Wallington Library.  The masterclass included participants from the 2021 Festival, playing trumpet, oboe, French horn and clarinet.  They played works by Mozart, Britten, Arnold and others.
Said Gill after the class had finished:  'I have had an enjoyable afternoon in Sutton.  The performers were enthusiastic and of a very high standard, with ages ranging from 5 to 16.  It is quite something for them to get up here before an audience.  They are all talented, and I hope I have given them some helpful feedback so they take away something positive.'
Gill is an accomplished bassoonist, founder of Harpenden Musicale, now one of the country's largest private music centres, and musical director of the National Children's Wind and Chamber Orchestras.  She is passionately interested in encouraging children to 'make music' and thoroughly enjoys music festivals all over the country.
The Masterclass is funded by the Neil Heayes bequest.  Sutton Music Festival is supported by Arts Network Sutton, the HR Taylor Charitable Trust, and is grateful to the London Borough of Sutton for the use of the library.