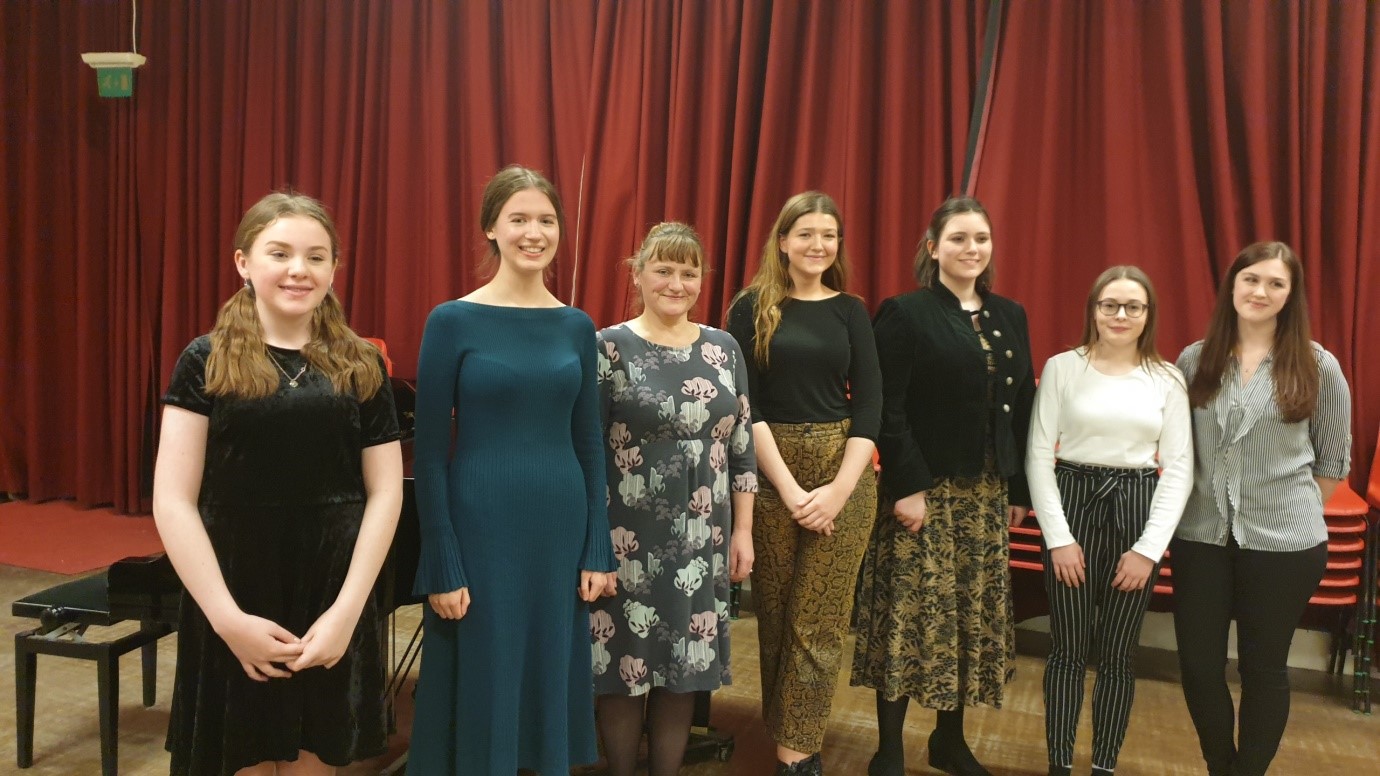 VOCAL MASTERCLASS WITH SUSAN GRITTON – MARCH 2019
The Sutton Music Festival recently staged a Celebrity Masterclass taken by internationally acclaimed soprano Susan Gritton, one of the most accomplished lyric sopranos of her generation, who has performed leading roles for opera companies worldwide and also worked with many of the finest international conductors and orchestras.
The seven singers who took part were selected from the vocal classes at last year's Music Festival and the standard of their performances was exceptionally high. Susan was therefore able to focus on refining their presentation, helping not only with the technical aspects of singing, including physical freedom and breath control, but also with many musical qualities, including vocal colour, word painting and the emotional impact of the songs they had chosen.
Afterwards she told Festival Chair, Judith Burton, "I'm still marvelling at what a super group of singers we had and how responsive they were".
These annual Masterclasses are made possible by a bequest from the late Neil Heayes and this year's event proved once again how much the participants valued the opportunity of working with a highly respected celebrity musician.
The main group photograph shows, from left to right, Molly Baker, Maryam Wocial, Susan Gritton, Niamh Walsh, Abigail Eagar, Lucy Vine and Lara-Ana van der Schraft.
A Celebrity Masterclass for vocalists took place in March 2019.
Participants were selected by the vocal adjudicator at the 2018 Festival.