Adjudicators 2020 Virtual Festival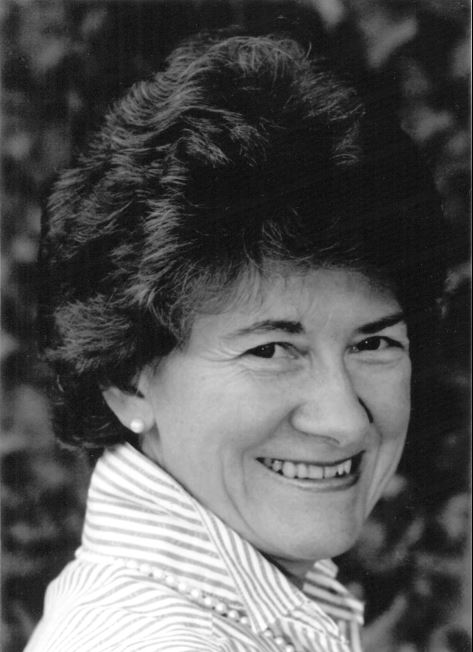 Ruth Gerald Mus Bac (Adel), FRCM — Piano
Ruth Gerald was Head of Keyboard Studies at the Royal College of Music from 1992 to 1999 and previously Head of Keyboard at the Birmingham School of Music, (now the Royal Birmingham Conservatoire). Educated in Australia, she gained a Bachelor of Music degree from Adelaide University and continued with postgraduate studies at the Royal College of Music where she was a gold medallist. Her career has always pursued a very wide path, solo recitals, concertos, chamber music, accompanying, adjudicating, examining and teaching. She has given Masterclasses and seminars in UK and abroad and is actively involved in many aspects of the work of the ABRSM.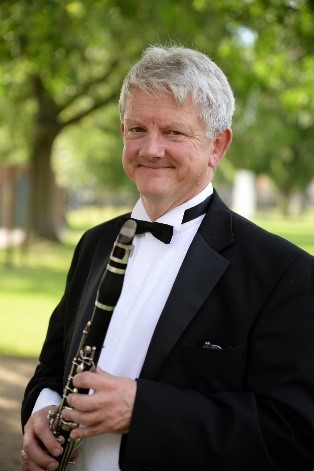 Malcolm Green Dip RAM, GRSM(Hons), LRAM, ARCM, PGCA — Winds
Malcolm Green studied clarinet at the Royal Academy of Music, where he won many prizes as well as a First Class degree and the Recital Diploma, the Academy's highest performing award. His performance experience includes recitals at the Purcell Room and Harrogate Festival. He has performed with the Ulster and English National Opera orchestras and is still active as a player. In 2018 he relinquished his post as Head of Woodwind, Brass and Percussion at Bedford School in order to devote more time to performing and adjudicating. He has been involved with the Bedfordshire Music Festival for over thirty-five years and is currently Vice President and Life Fellow. Previous pupils include the former England test captain Alastair Cook and "Pub Landlord" Al Murray!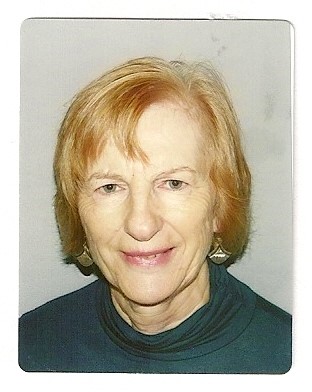 Mia Ball MA, BA, LGSM — Speech and Drama
Mia Ball started her career working for BBC Radio Drama before going into teaching. She has taught students from 8 to 80, examined for LAMDA and run courses for student teachers both in UK and abroad. She is an adjudicator member of BIFF and is looking forward to Sutton Festival where she has in the past both adjudicated and performed.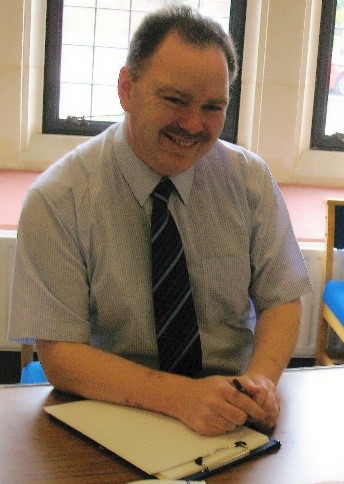 Douglas Blew GTCL, LTCL, ARCM — General Instrumental and Strings
Douglas Blew is a freelance viola player and organist. He studied with Henry Myerscough, Keith Lovell and Richard Stangroom, and has performed with many of the UK's leading orchestras. He is an examiner for the Associated Board of the Royal Schools of Music, and is a member of the grade, diploma and jazz panels, as well as being a moderator for Music Medals and a consultant on syllabus development and string publications. Douglas is also Head of Instrumental Music at St. Olave's Grammar School in Orpington, a peripatetic instrumental teacher for the Bromley Youth Music Trust, and a regular adjudicator at festivals. He is delighted to be returning to adjudicate at the Sutton Music Festival
Heidi Pegler FTCL, BA(Hons) — Vocal
Heidi Pegler studied at the Royal Welsh College of Music and Drama and Trinity College of Music, London. She has performed at many of Britain's leading venues including the Royal Albert Hall, Liverpool Philharmonic Hall, Bridgewater Hall, St David's Hall and the Glasgow Royal Concert Hall. A specialist in Baroque music, she has released the CD Hark! the Echoing Air which features music for soprano, trumpet and orchestra. Heidi is currently Deputy Director of Music and Head of Singing at St. Paul's Girls' School, Hammersmith, conducting the choirs and directing and producing musical and operatic productions. Heidi is a senior examiner and trainer for the ABRSM and in July will have finished two years as Chair of AOTOS (Association of Teachers of Singing). She has published several songbooks including the award-winning series The Language of Song (Faber) with co-editor Nicola-Jane Kemp, The Best of Singing (Faber) and It's never too late to sing (Faber) with Pam Wedgwood. She was also a consultant on the new ABRSM Singing for Musical Theatre exams and the new ABRSM Graded Songbooks.